Charnell L. Sutton – Owner
"Humble yourselves, therefore, under God's mighty hand, that he may lift you up in due time. Cast all your anxiety on him because he cares for you." 1 Peter 5:6-7 (NIV)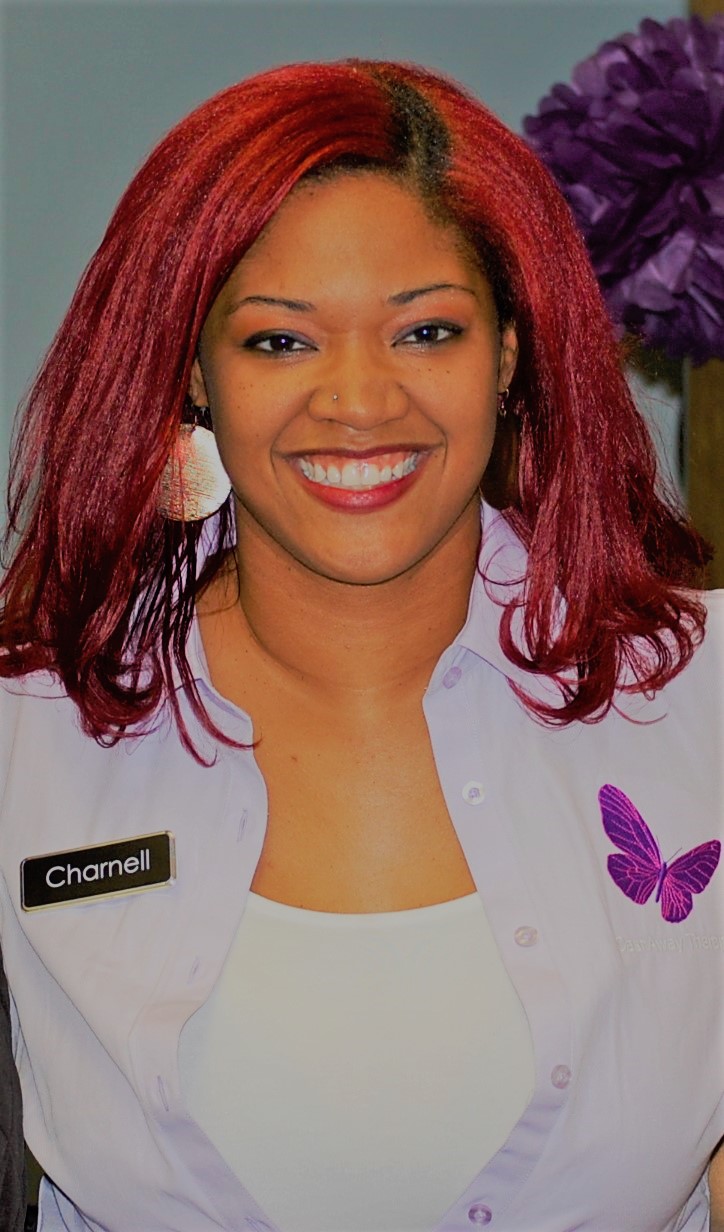 Hi, I'm Charnell Sutton, Owner of Cast Away Therapies and Licensed Massage and Bodywork Therapist (LMBT) that is here to serve you.
We currently live in a world where people are really struggling. So our motto of Casting Away all that's not you so you can really shine is really near and dear to the mission behind the creation of cast away therapies. To help provide individuals with realistic methods and approaches to dealing with alot of the invisible things we fight. They are very real and begin to present themselves emotionally, physically, and spiritually. Cast away pain, cast stress, cast away anxiety; and be all you were created to be. That is why Cast Away Therapies is here to serve you.
I believe the body is the single most wonderful, super complex creation ever! It can heal itself, all by itself…as long as we don't get in the way. In an ideal world it could do it's job without help, but in reality we often need to intervene and assist in the healing process. A combination of meditation and prayer, yoga or other exercise, and getting regularly scheduled massage treatments, along with healthy eating are NOT a luxury. To maintain proper health they are necessities to take care of all aspects of your body.
I recently have partnered with several financial programs and coaches to provide another aspect to taking care of your body. As you may have noticed, many people are financially stressed and strapped. They want to take better care of themselves but can't see how to while barely getting by with bills. Maybe that's you too. I saw that need and sought to fill it with something that wasn't too time consuming, expensive, and something everyone could do and learn. I hope you will setup a consultation with me so I can tell you more.
Sometimes all we need is a little motivation, love, and support towards our dreams. I believe in the mantra "What the mind can conceive and believe, the mind can achieve" – Napoleon Hill. Through therapeutic massage, nutrition counseling, financial coaching, and the art of listening with body, mind, spirit, and money-sense, Cast Away Therapies is dedicated to helping our clients let go of what takes them away from their own optimal health and instead bring them back to it.
My Educational Background and Experience
I received my BA in Exercise and Sports Science: Sports Administration with a Minor in Chemistry from the University of North Carolina at Chapel Hill.
I received my Therapeutic Massage certification and Massage and Bodywork licensure training from Wake Technical Community College.
Registered and licensed with the State of North Carolina Board of Massage & Bodywork Therapy. NC LMBT #13197.
I also have over 10 years of experience in the dental field in various capacities and am a Dental Assistant II. I worked as a pharmacy technician for years as well. So I bring all this health and medical experience into a comprehensive plan while treating each and every client.
I see nutrition coaching and education, massage therapy, financial literacy, and spreading total wellness as an integral ministry of mine to serve others.
I am a homegrown Raleigh native and grew up in Knightdale. I am very proud to be serving my home that has given so much to me and has helped me to be who I am today!
And I can't wait to work with you!
Charnell L. Sutton, BA, LMBT #13197
Owner, Coach, & Holistic Massage Therapist
Casting Away all that's not you, So you can really shine!
Schedule online or fill out form below. Give us a call today at (919) 841-3728 to schedule your no obligation assessment and find out how we can be of  help to you.